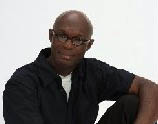 Memorial Service and Celebration of Life
Charles Owusu Afriyie Akosa (aka AllonZY)
August 13, 1959 – December 23, 2008
Which sad event took place on Tuesday December 23, 2008
Memorial Service will be held for our dear departed friend ZY:
Saturday, January 17, 2009
Venue:
WL Truesdale Memorial Chapel, 401 W. Sugar Creek Road, Charlotte, NC 28213
Time:
4 pm – 6:30pm
Telephone:
(704)-597-0444
Celebration of ZY's life will be held after the Memorial Service:
Venue:
Country
Hearth Inn, 5301 Equipment Dr, Charlotte, NC 28213
Time: 7 pm – 12 pm
For Further Information Contact:
Alex (Saxo) Somuah : 973-243-0823
Kofi (Sasta) Osei: 301-807-6659
William (Funk) Amponsah :336-457-1007
Kwabena Sarpong: 615-598-8828
On Tuesday January 20, 2009, his mortal remains will be taken to Ghana for internment.
ZY - DAMRIFA DUE! DUE!! DUE!!!
ZY - REST IN GOD'S PERFECT PEACE.
Note:

For those who can not make it and are interested in making a donation please call the contacts above.